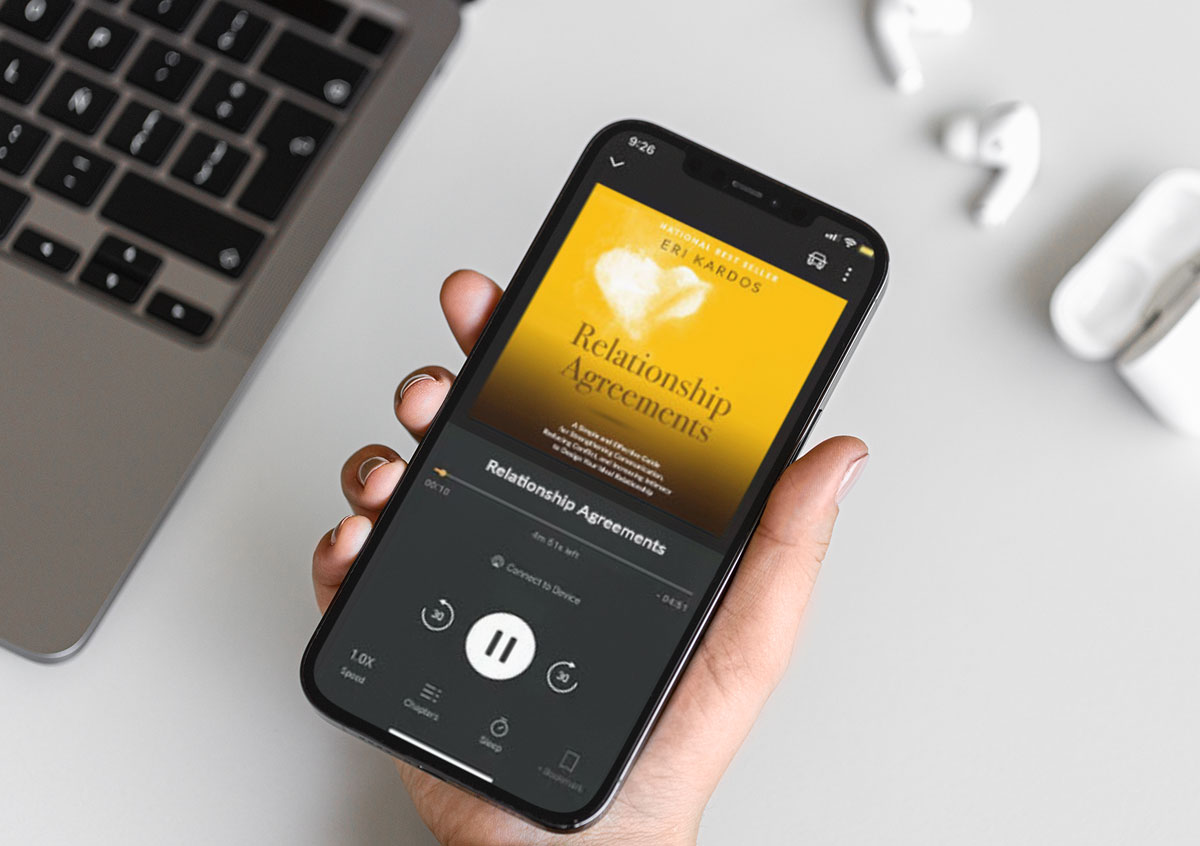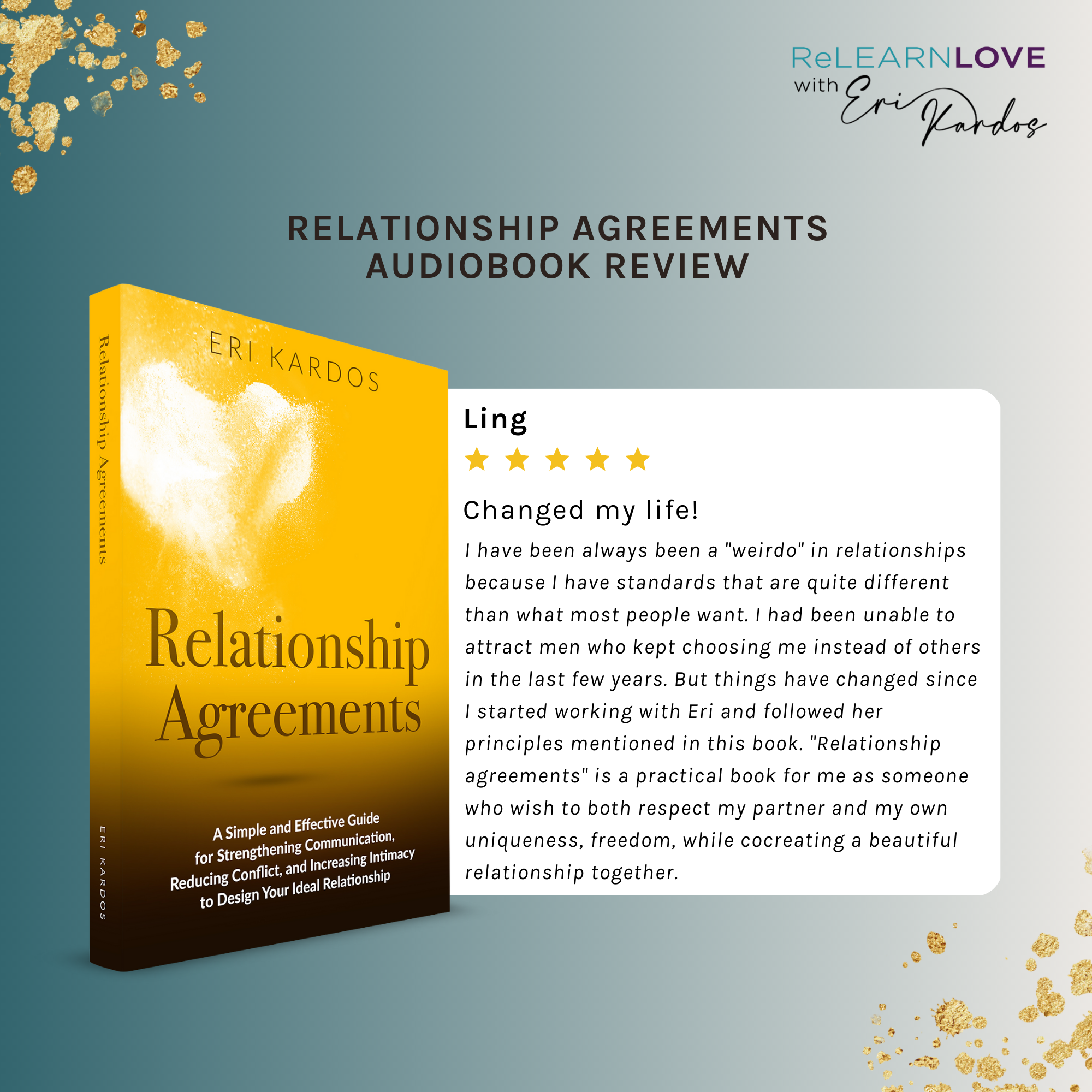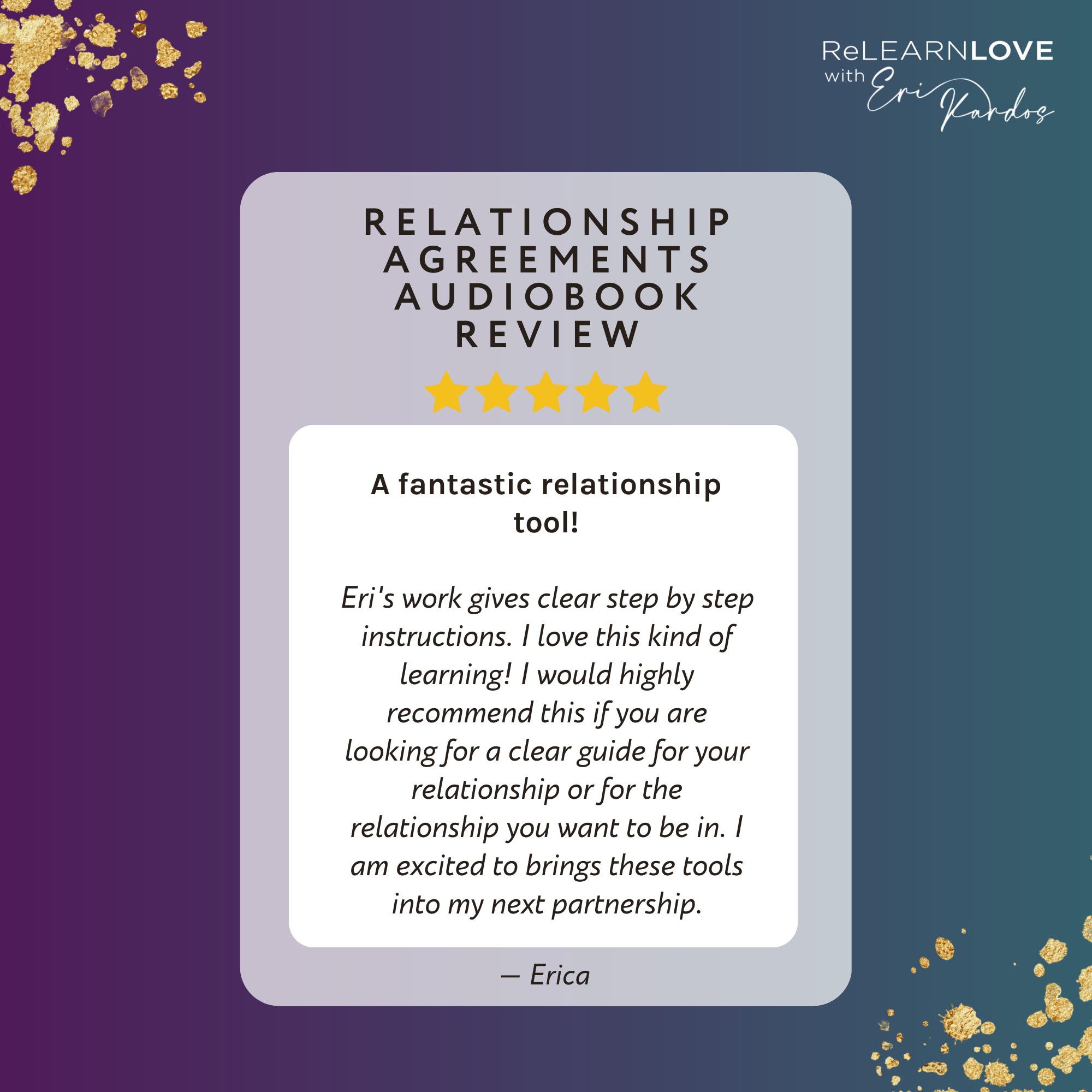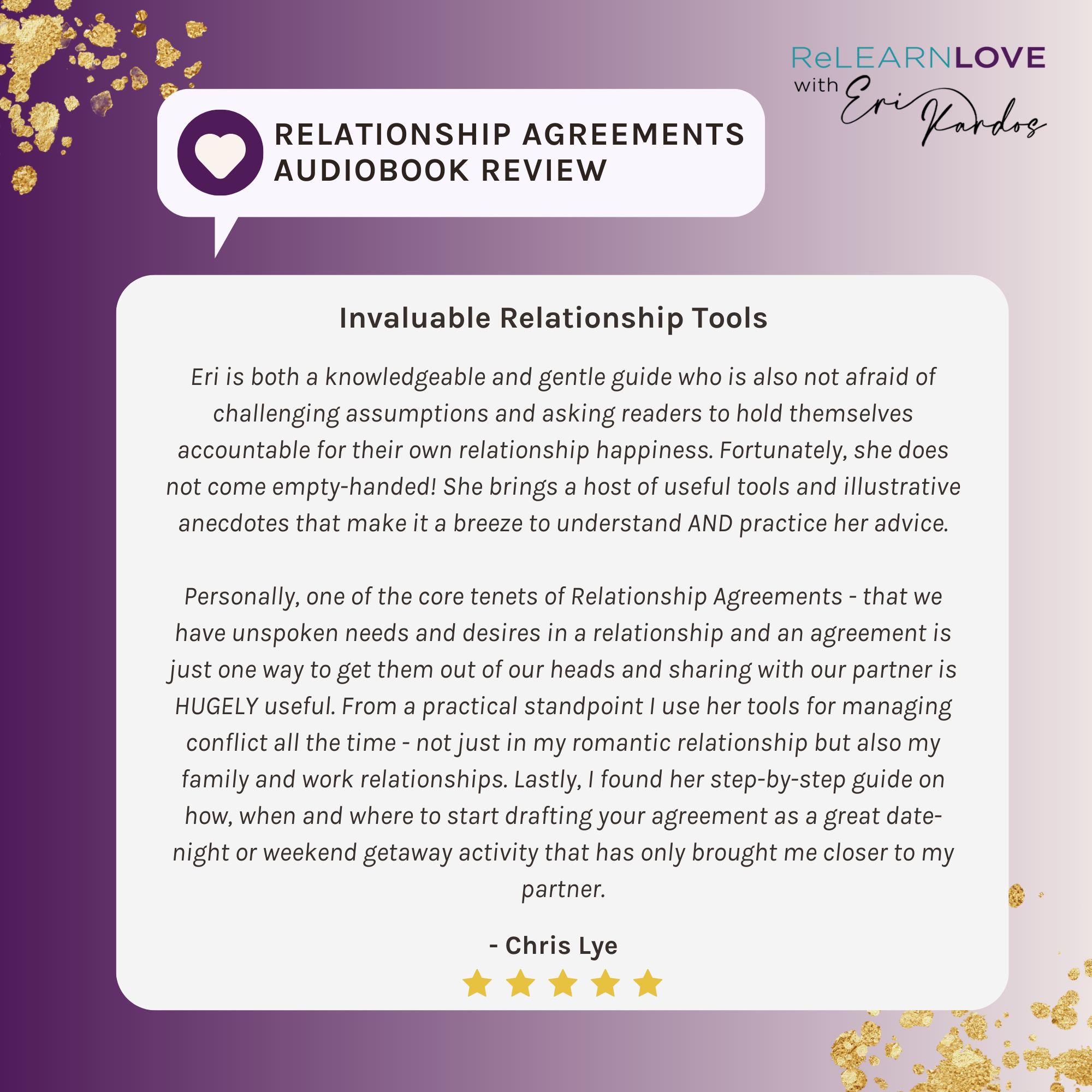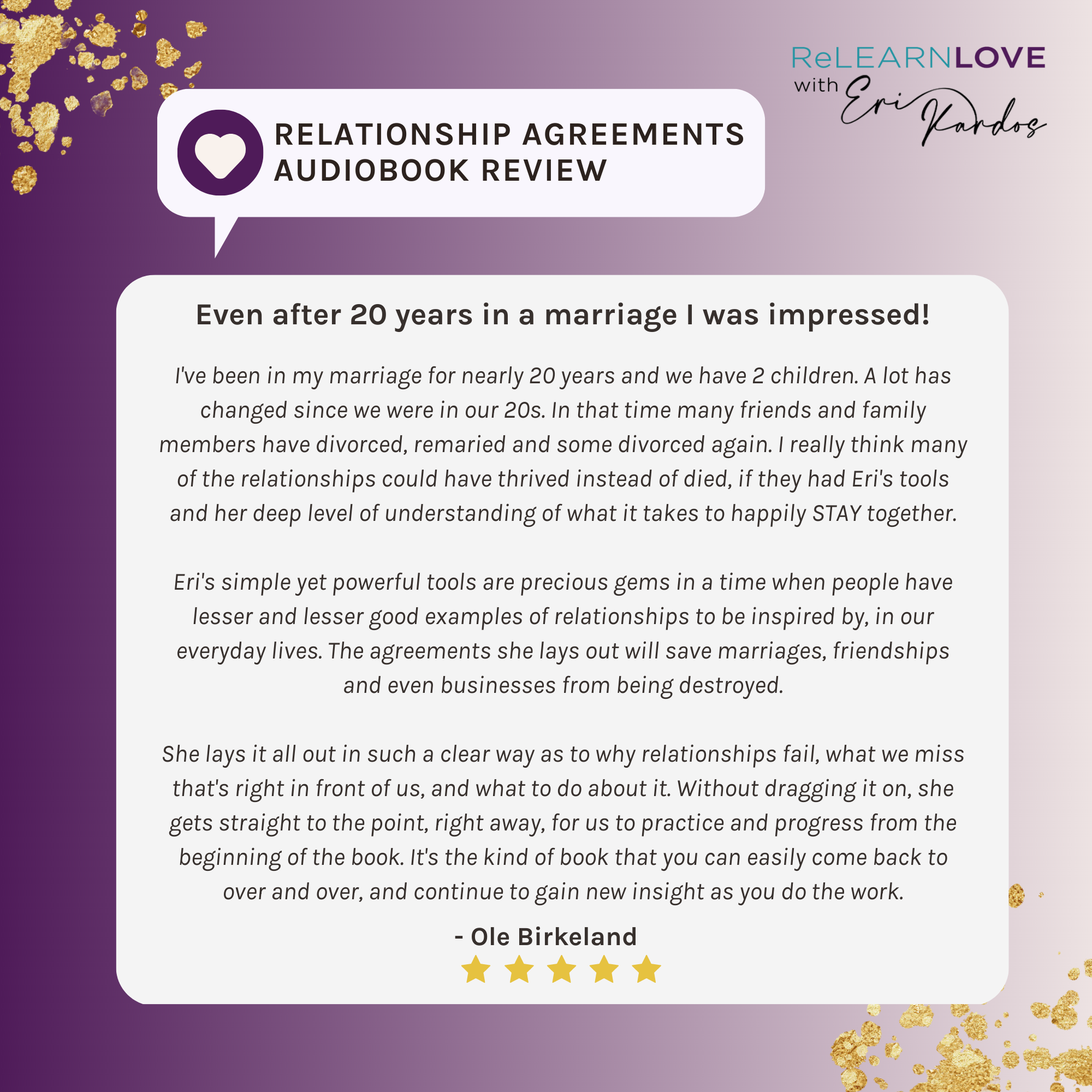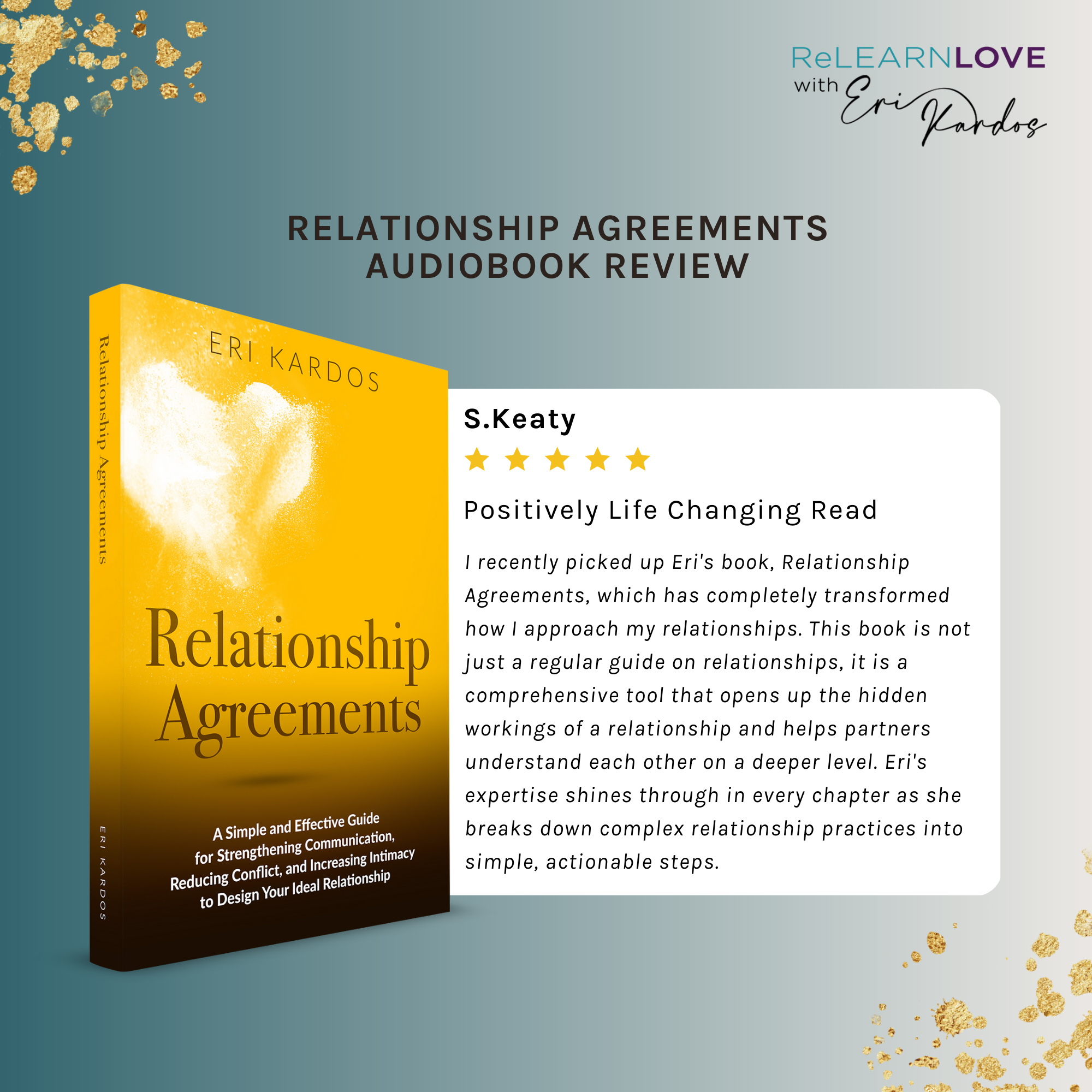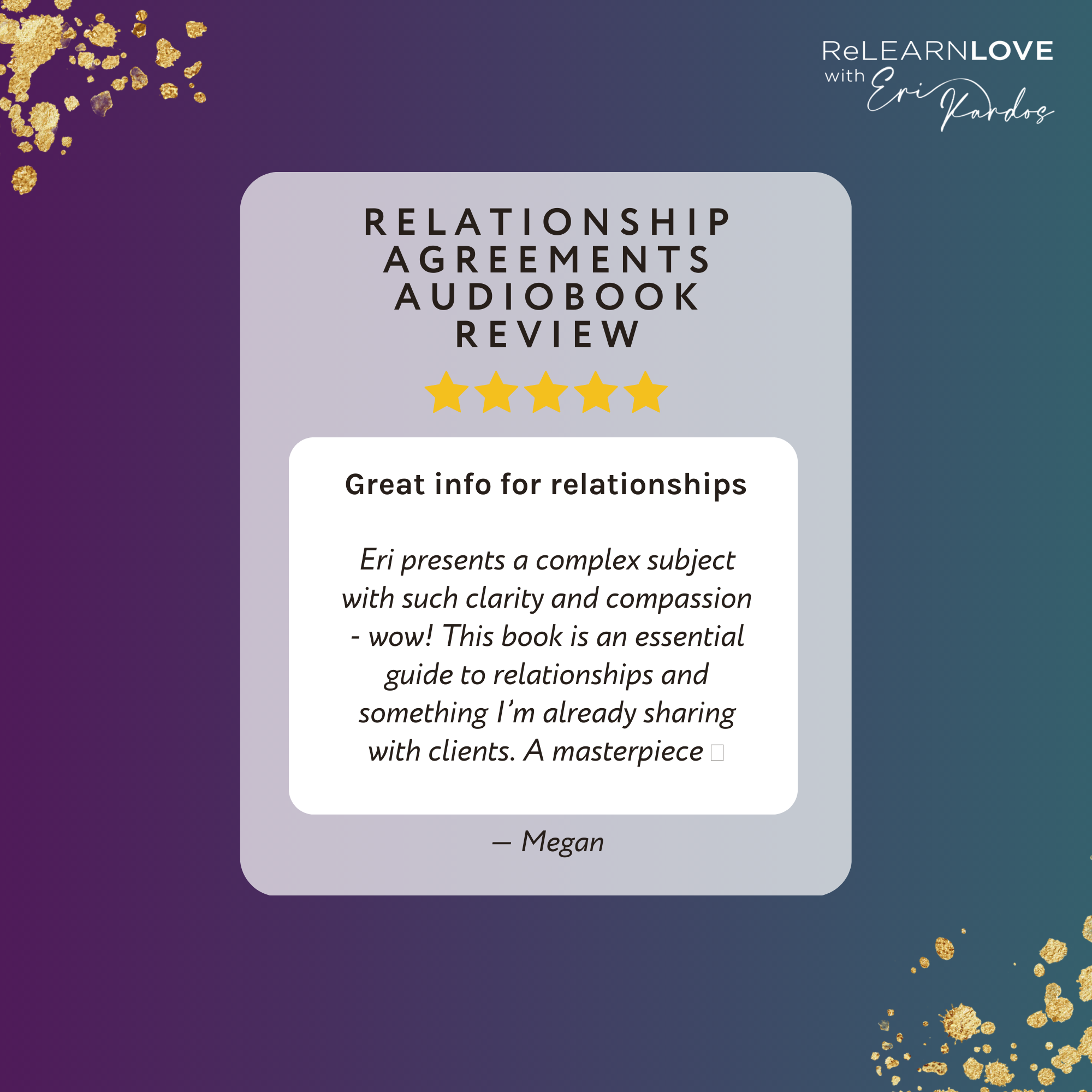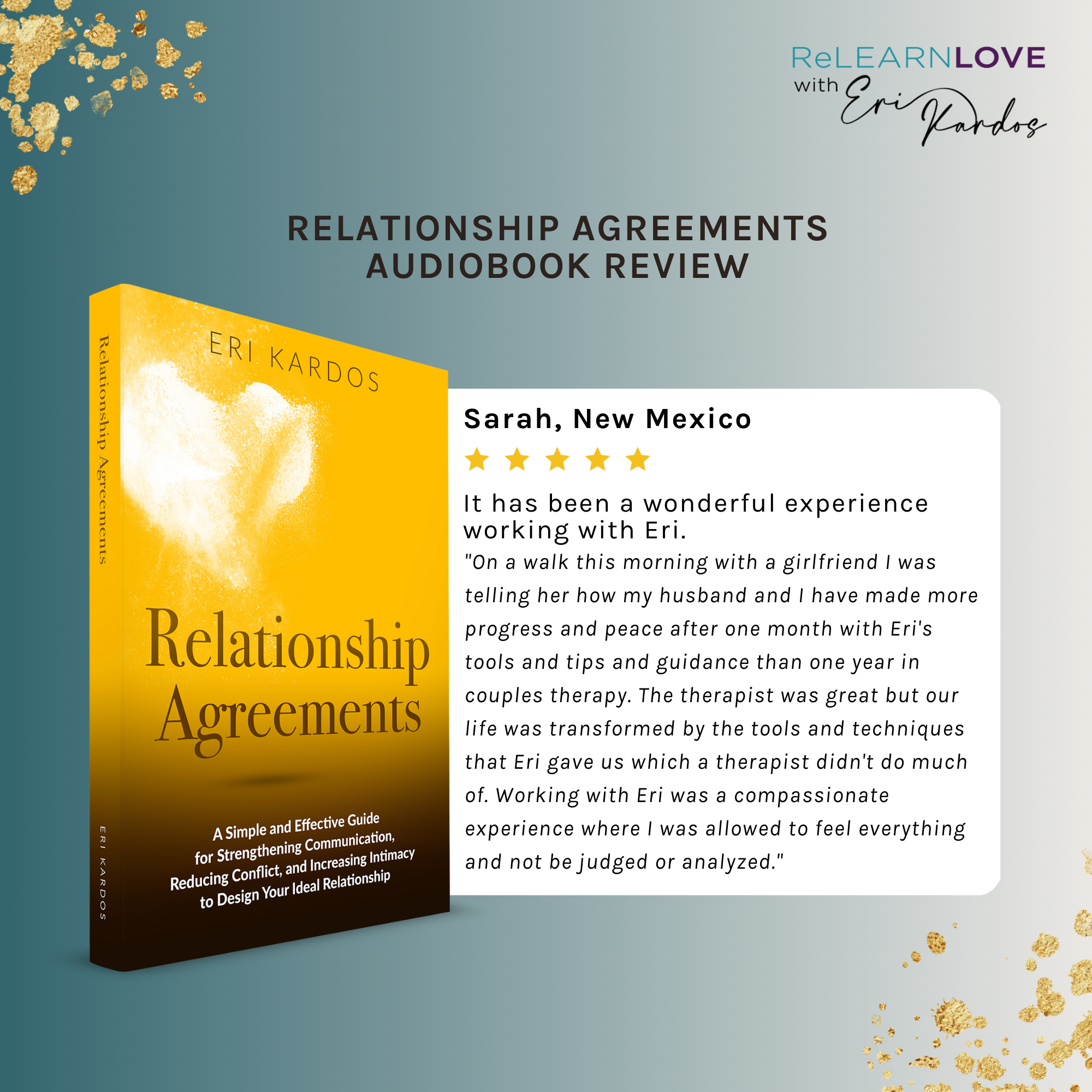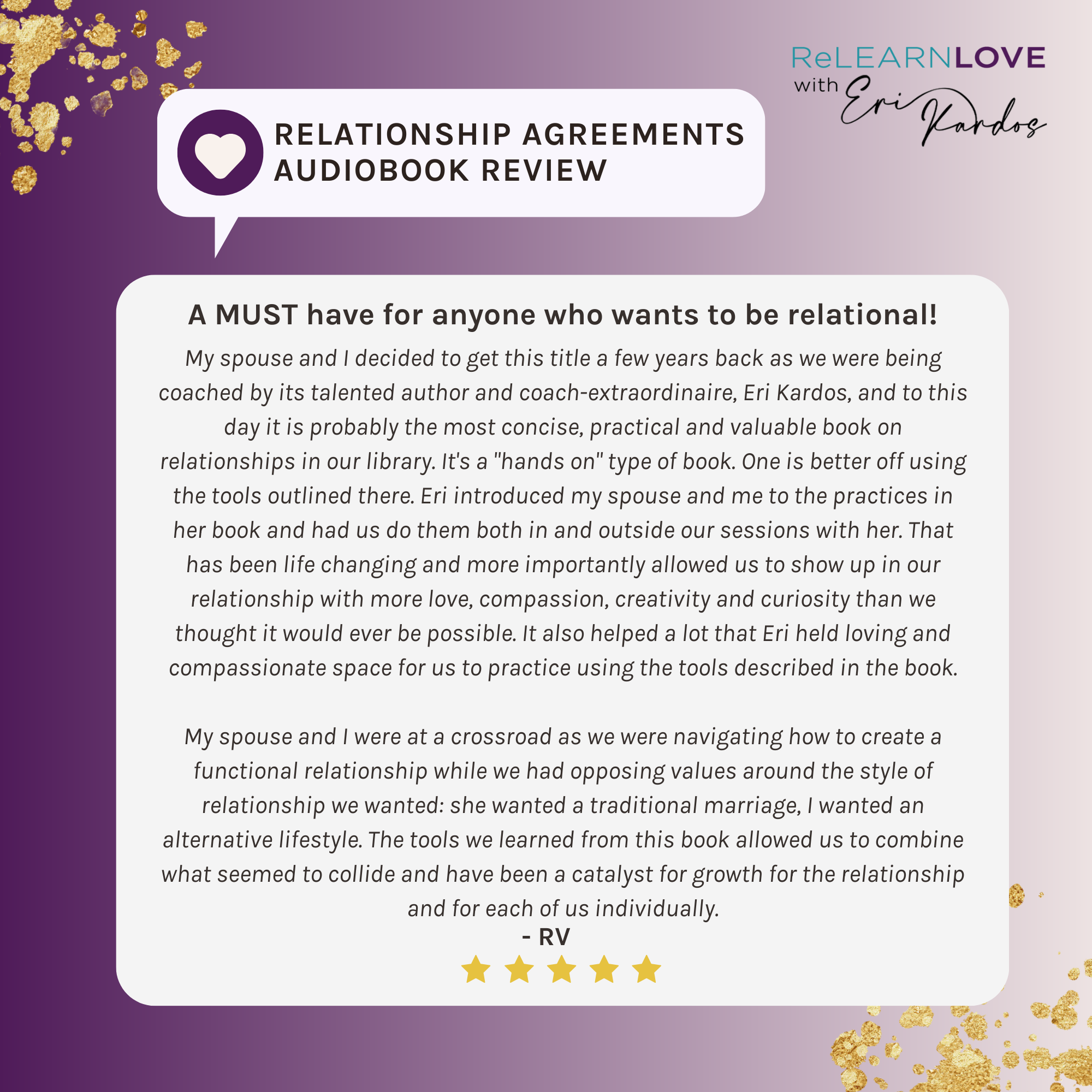 Internationally renowned relationship coach Eri Kardos presents what people around the world have been waiting for: a simple and effective guide to using RELATIONSHIP AGREEMENTS – a beautiful tool that unpacks the spoken and unspoken understandings that hold a relationship together so that each aspect can be articulated, understood, and explored.
With her unique ability to create a space that is warm, inviting, and fun, Eri effortlessly breaks down this highly effective tool into simple and sensible sections while sharing advice, activities, self-reflections, and exercises that provide partners with step-by-step methods to successfully navigate potentially challenging topics while building more intimacy and connection through the process.
With years of experience and expertise in this area, Eri boldly takes readers beyond the traditional constructs of what relationships have been and brilliantly paints a new perspective of what relationships can become: a living and breathing experience that grows as you grow!
"Eri is an honest breath of fresh air in helping relationships grow with strong positive communication and teaching people to co-create the relationship they desire."