Your all-in-one dating guide to spark more fun, creativity, and connection on dates with your partner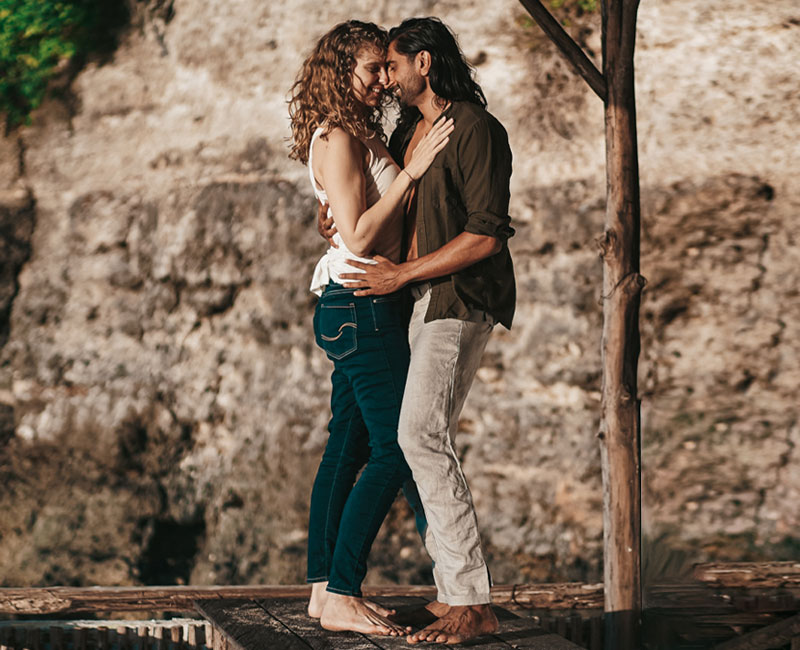 Your all-in-one dating guide to spark more fun, creativity, and connection on dates with your partner

"The best dates I will ever have already happened when we were in our honeymoon phase."

You're craving a lot more connection, passion, and fun in your relationship than a "Netflix & chill" night or "3 steps to a fun date" guide could ever offer you…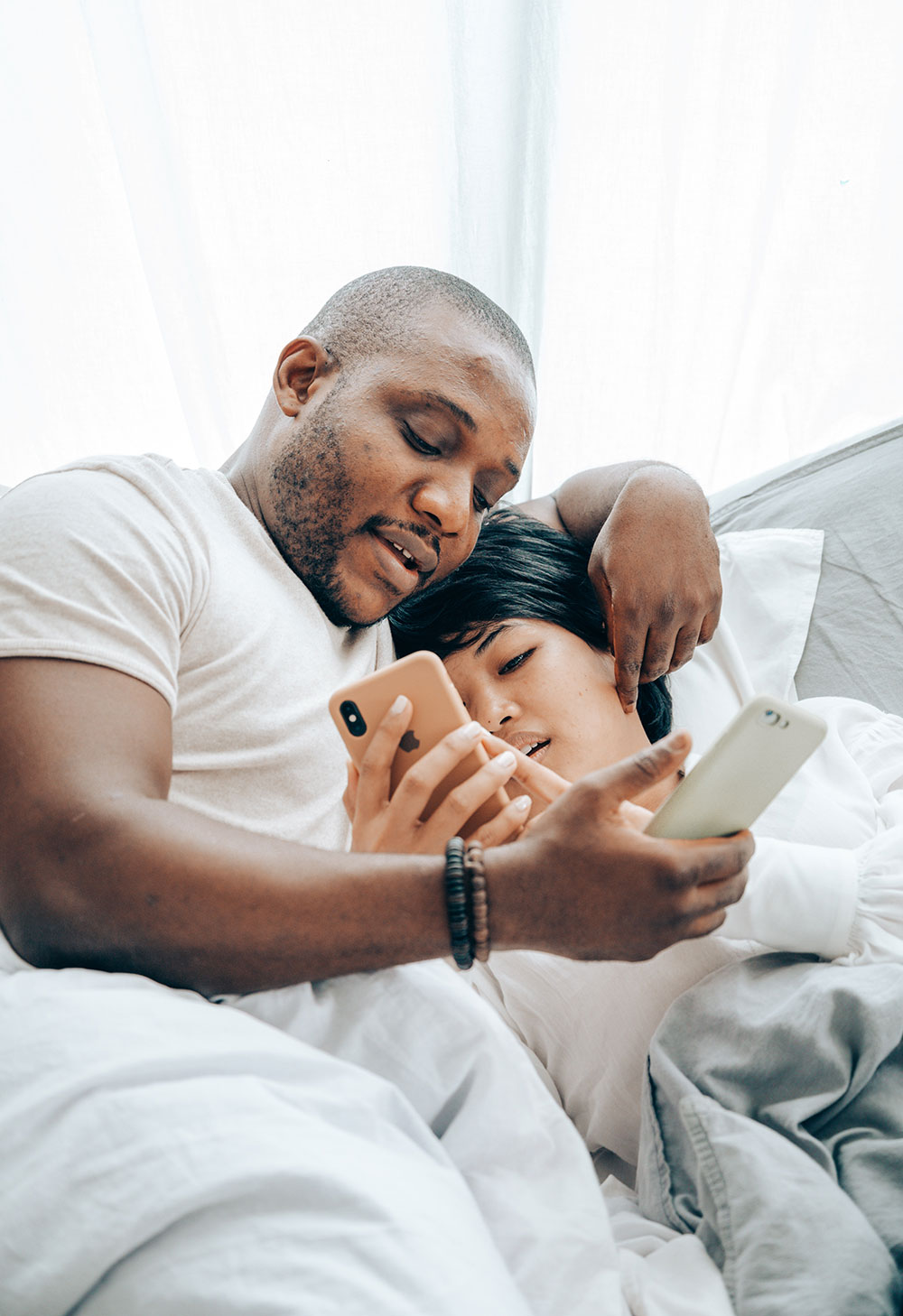 Inside Rekindle, you will:
💜 (Re)Fall in love even more deeply with your partner, and them fall even more deeply in love with you without spending months in painstaking couples therapy
💜 Remember the butterflies you felt when you first fell in love & learn how to recreate them again and again in less than 30 minutes a week
💜 (Re)Ignite the spark in your relationship so that you model healthy, passionate dynamics for your kids and community
💜 (Re)connect with why you fell in love in the first place by creating intentional, screen-free time to have fun together without feeling bored 
💜 Break out of your routine date with fun, connective dates that bring you and your partner closer together
💜 Get more in touch with each other's bodies and souls to experience true intimacy in a whole new way
💜 Discover new things about your partner (and yourself!) that just might surprise you, delight you, and open new possibilities for you to look forward to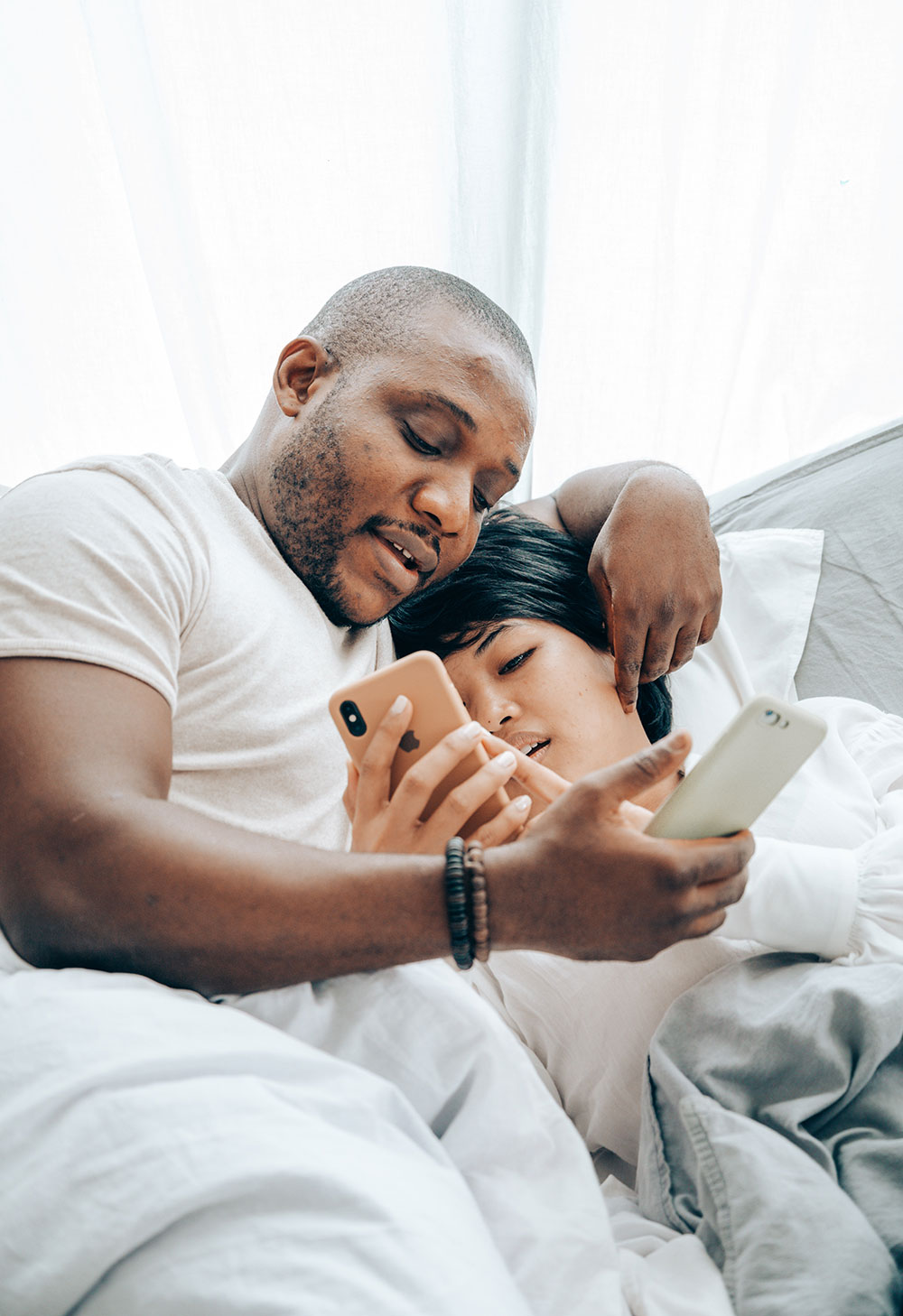 And you've probably tried to create this before, right?
I've seen hundreds of couples try every trick in the book from buying those cute little dating kits to pinky swearing that they will commit to making time and space for a fun date night (seriously…we're going to do it next week though, right?)
Maybe you know you need to reignite the spark before it burns out, but you're sick of it all being up to you, or you're bored of your routine, or you're feeling resentment building from how "meh" your relationship has become (and not without you giving it your all to shift things more than once over the years!), or worse…
You wonder if things will ever change and maybe the best times together have already passed, so should you just need to settle for what you've got?
If you feel any of this, I get it! After working with hundreds of couples over more than a decade, I want you to know that not only are you not alone! Do yourself and your relationship a favor right now – enroll in Rekindle!
2 Month Payment Plan ($167/mo) or Pay in Full ($333)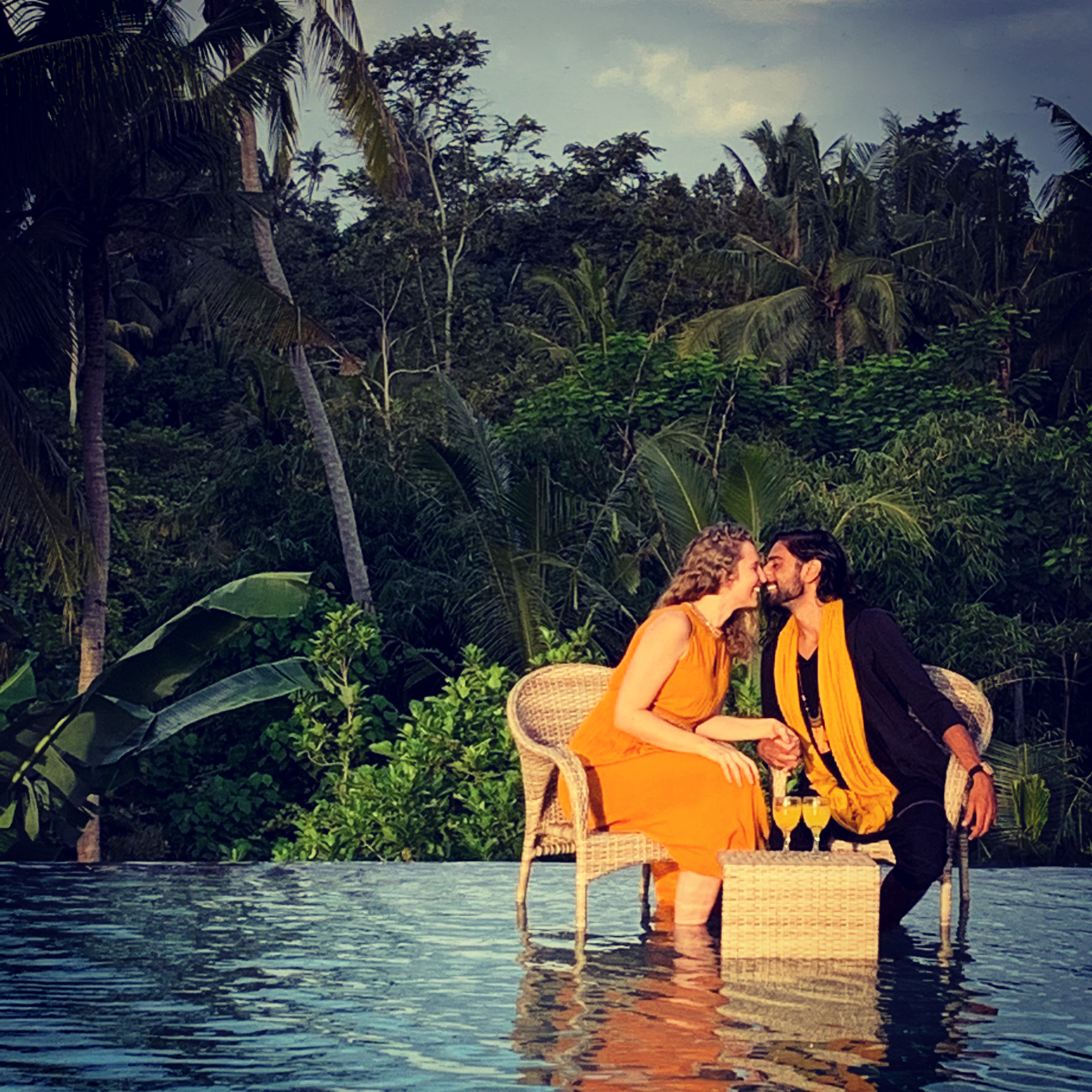 So it's no surprise to me that you don't feel like the spark of fun or connection. But here's the good news…
You get to experience lifelong romance in your relationship. 
You even get to feel those same butterflies you felt when you first started out together, no matter how many years have passed since then.
Because life's too short to feel the way my clients do before they discover Rekindle…
Do any of these sound like you?
❌ You walk around feeling like other couples have it better or more figured out than you
❌ You worry you and your partner may not be as compatible, so you feel insecurity creep in as you overthink their every move & analyze their body language like an FBI agent
❌ You don't model healthy relationship dynamics for your own family and may even repeat unhealthy patterns you saw growing up (even if they don't help you!)
❌ You miss out on would-be magical moments of connection, happiness, and intimacy with your partner because you're too distracted by feeling disconnected
It's not anyone else's responsibility – not even your partner's
– AND you can both do something about it now.

This is your opportunity to Rekindle the love, connection, and chemistry.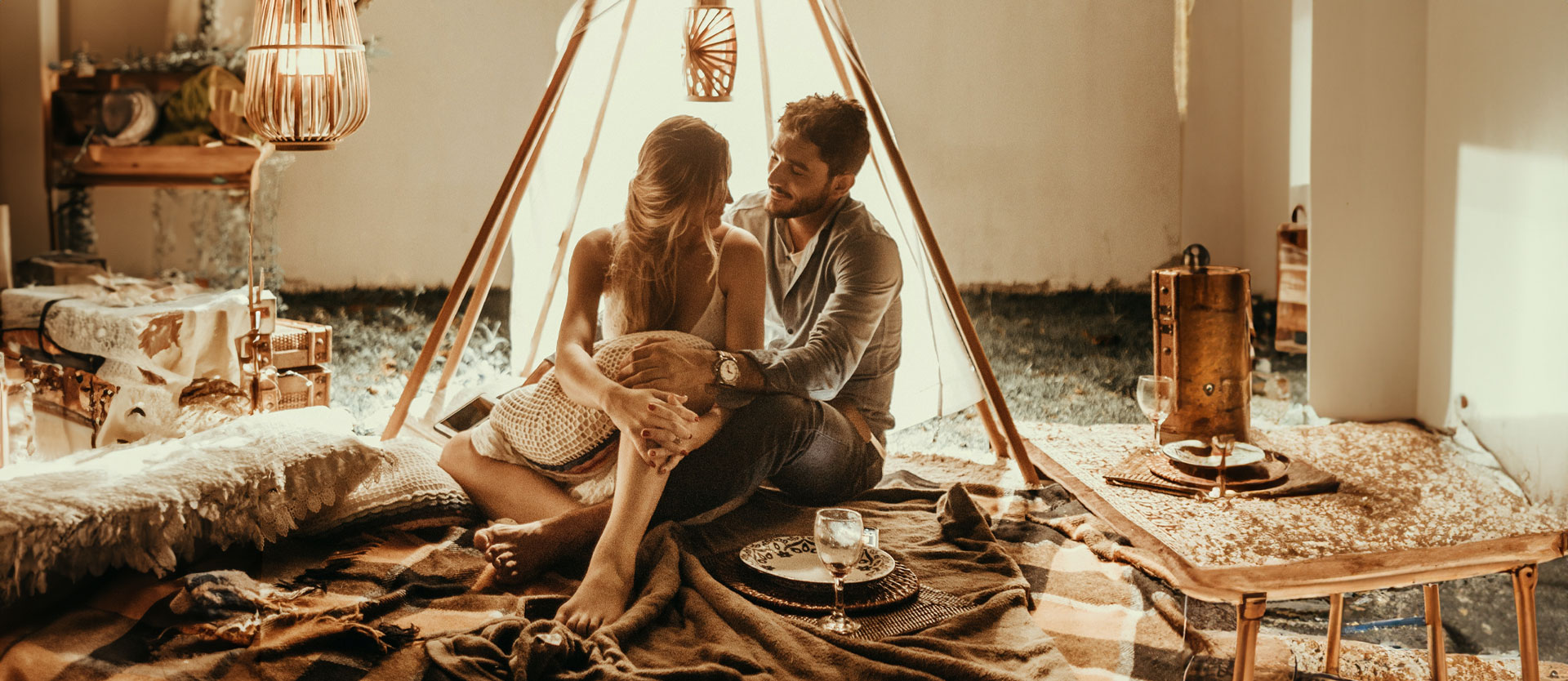 Rekindle is for you if you want to:
✅ Feel like you are on the same team, completely in sync with each other
✅ Spend more time laughing together and less time doing logistics or avoiding uncomfortable talks
✅ Feel naturally loved & accepted for exactly who you are, without judgements
✅ Be the couple that others look to for inspiration and want to be like
✅ Experience more of life's magic together  
✅ Become the kind of partner that you'd want to have, and you can count on your partner to be the same
If you're feeling a wave of relief wash over you reading this and want to know how my husband of 8 years and I are only falling more in love, experiencing deeper connection, and feeling more ease in our relationship (even with 2 kids & running multiple businesses while traveling the world!) so that you can do it for yourself and watch your relationship get super juicy, join us now inside Rekindle!
2 Month Payment Plan ($167/mo) or Pay in Full ($333)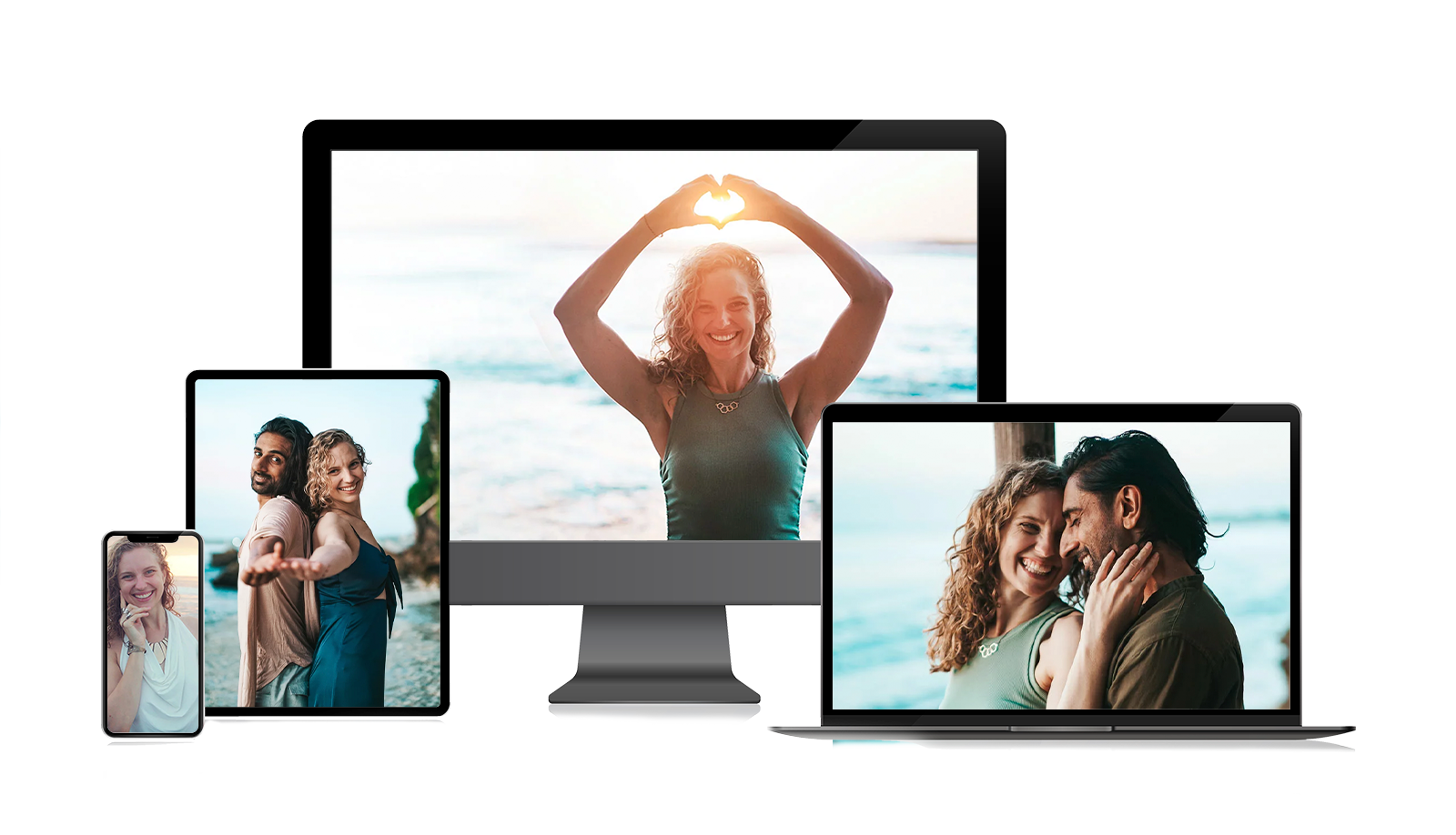 When you sign up today, you'll get:
1)  Six Designer Dates: Step-by-step instructions for both the person leading and the person following so that you know exactly how to create more connection, fun, mystery, and inspiration in your relationship – with creativity done-for-you!
2) Video Vault: Bite-size training videos so that you've got the best wisdom at your fingertips on the science behind dating long-term and how to use it to create more juicy connection in your relationship.
3)  Playful Pack: Fun, fast games and tools for creating connection when those spontaneous moments arise and you just wish you knew what to do with your pop-up time together.
4) DIY Romance: Your own date template so that you and your partner can each design future fun, inspiring dates like pros.
5) Lifetime Access: You get to keep these creative dates forever so that you can revisit and recreate your best dates (ever!) for the rest of your lives!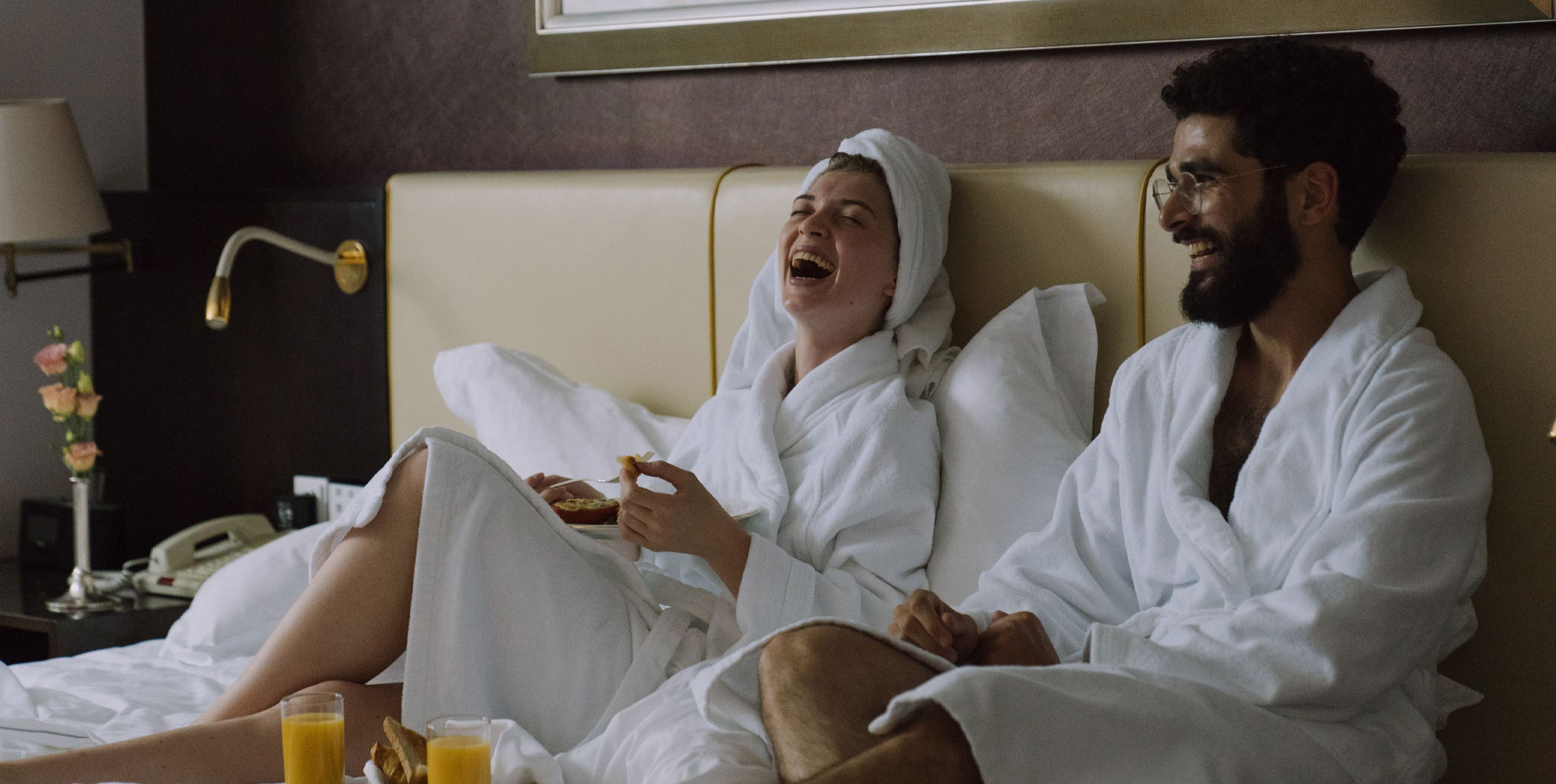 This is a never-before-shared experience that I've only ever taught inside my private coaching containers, giving away my precious teachings around deepening the connection in your relationship, feeling more playful and creative together, and bringing the fun back into your partnership.
This all-in-one dating guide includes the full process I take my private clients through to help them feel more inspired, fun, and creative and experience more connection in their relationship – and it always blows their minds!
It also includes a few of my absolute favorite dates that live inside my resource library, for my private clients only… until now.
If you've been wanting more fun, have been craving more connection, and are crazy curious about how I would recommend you and your partner go on dates together to get right back into the honeymoon phase, this is it!
"The program will take you to places you didn't expect to go, and your relationship will automatically improve if you let it."
"Have you ever been on a "real" date? Well after Eri's program, you will realize that you have not been on a real date in a long time. The dates provided in the program will provide a new pathway to the relationship neurons. It will provide a creative way to navigate the relationship woes or celebrations. I have learned a whole new way of communicating with my spouse, and surprisingly I have learned more about my spouse and myself after this program. Thank you Eri!!"
"Eri is an honest breath of fresh air in helping relationships grow with strong positive communication and teaching people to co-create the relationship they desire."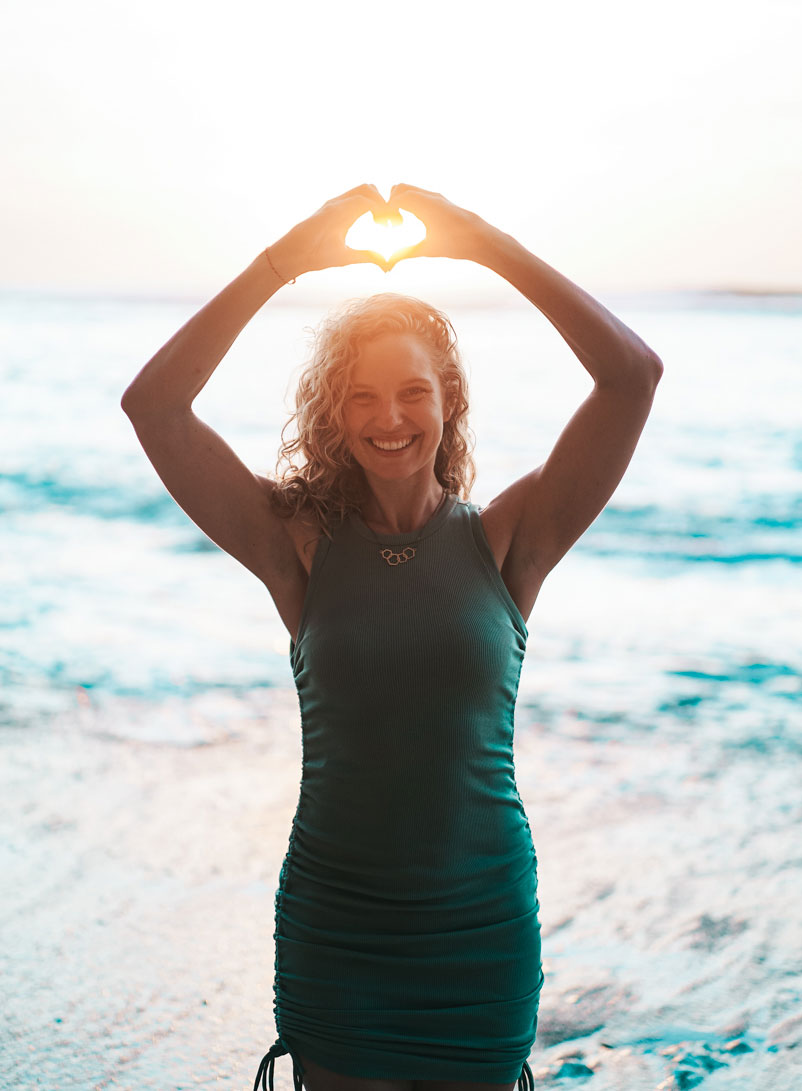 Hi there, I'm Eri Kardos!
Eri Kardos is the founder and lead coach of Relearn Love, LLC.
Eri's specialty is helping people elevate their relationships for deeper, more intimate and fulfilling connections. Her science and somatic-based methods spark old and new passion, take you to new places of intimacy, and melt away the patterns of conflict. She helps you learn new ways to communicate and connect so that you can create the partnership you dreamed of when you started out together.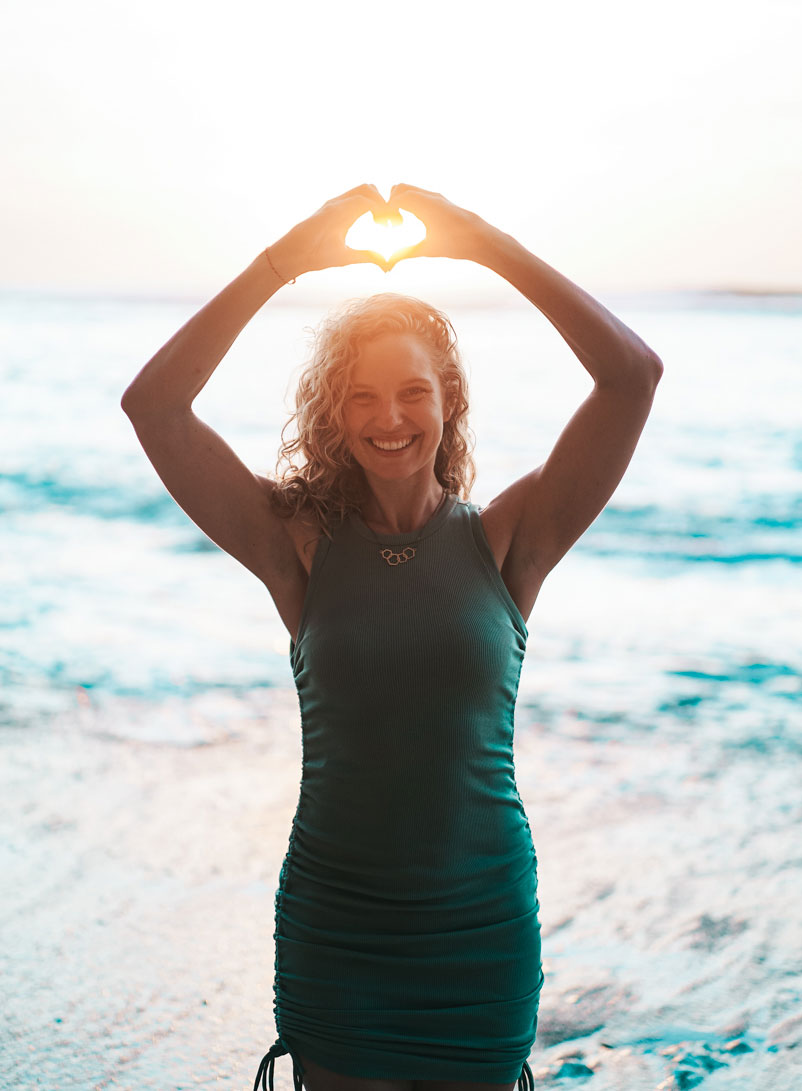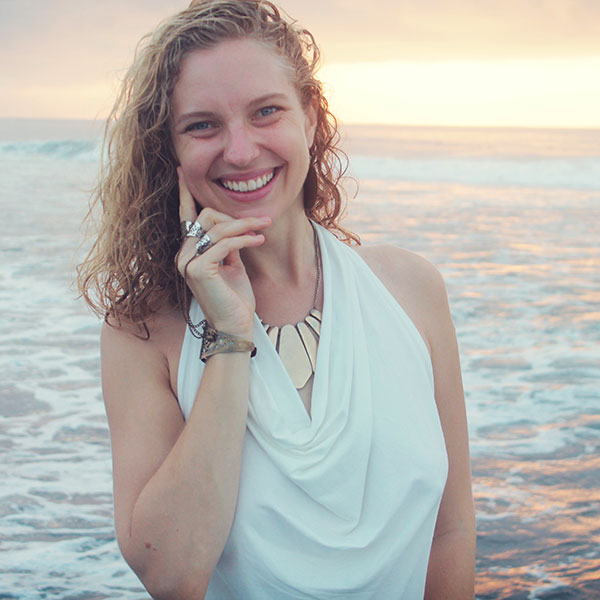 She is one of the most highly-referred relationship coaches globally. She works with clients across 6 continents ranging from top tech executives and Hollywood celebrities to ordinary people living extraordinary lives. Eri is the author of the best-selling book, Relationship Agreements: A Simple and Effective Guide for Strengthening Communication, Reducing Conflict, and Increasing Intimacy to Design Your Ideal Relationship. Eri is a former leadership development professional at Amazon.com. She received her MBA in Global Leadership from the #1 international business school in the world. 
Eri is the mama of two incredible children and shares a powerful conscious relationship with her husband, Jaymin Patel. They have a chapter of their own love story featured in Chicken Soup for the Soul: The Miracle of Love. Eri and her family are currently living on the tropical island of Bali, where she hosts private retreats for her clients from around the world.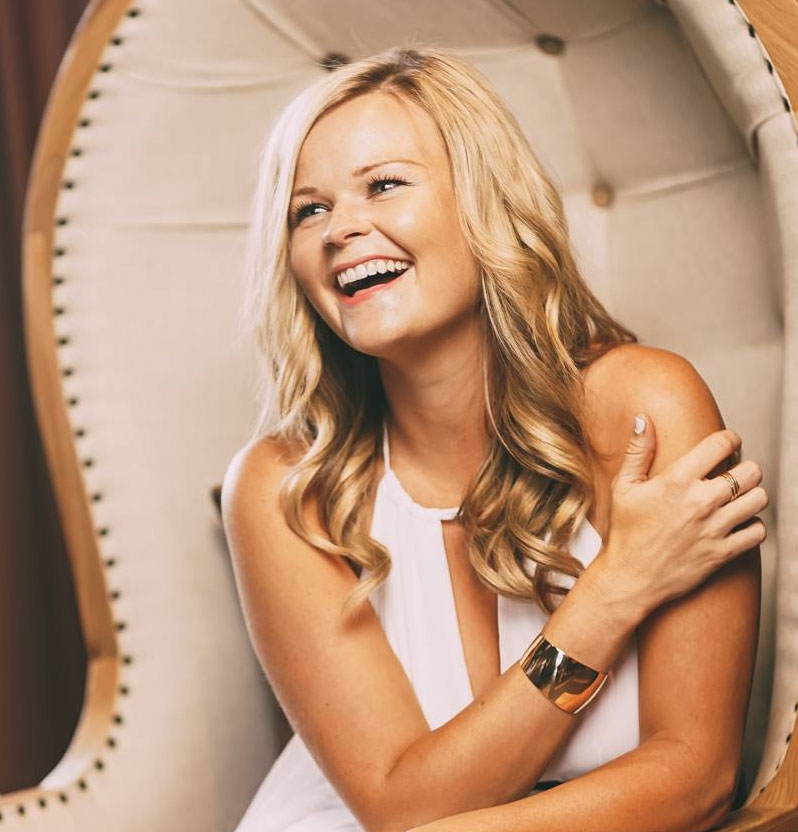 "Whether you were referred to her book by a friend, heard her on your favorite podcast, subscribe to her newsletter, or are learning about her for the first time – Eri's approach to relationships will give you a brand new perspective on what a relationship CAN BE, and help you design the relationship you desire."
-Jolie Dawn
Best-selling Author of Empowered, Sexy and Free – #1 Selling Spirituality Book Ranked with The Alchemist & The Power of Now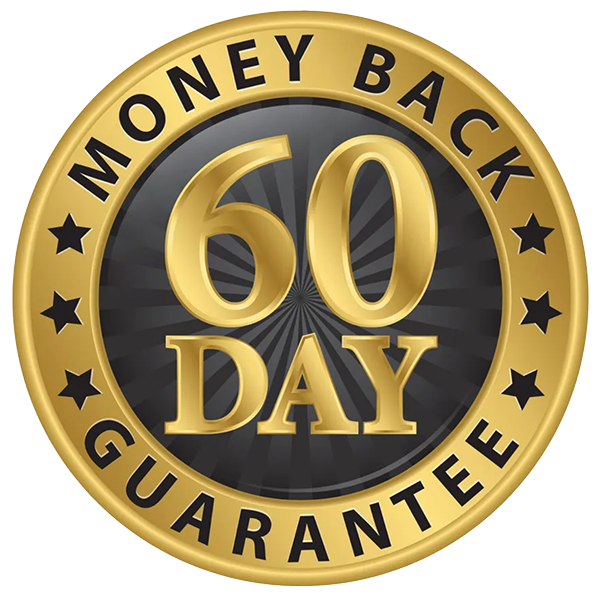 60 Day Money Back Guarantee
If you buy this program and do not experience a shift or feel any improvement in your dates, you have 60 days after purchase to request a full money back guarantee. In order to receive your money back, you must meet the following conditions:
✔  You must share a reflection from both of your experiences on each date
✔  You must share a photo of you and your partner on each date
✔ All of this will be kept confidential and nothing will be shared. We only request this in order to process your money-back request if relevant.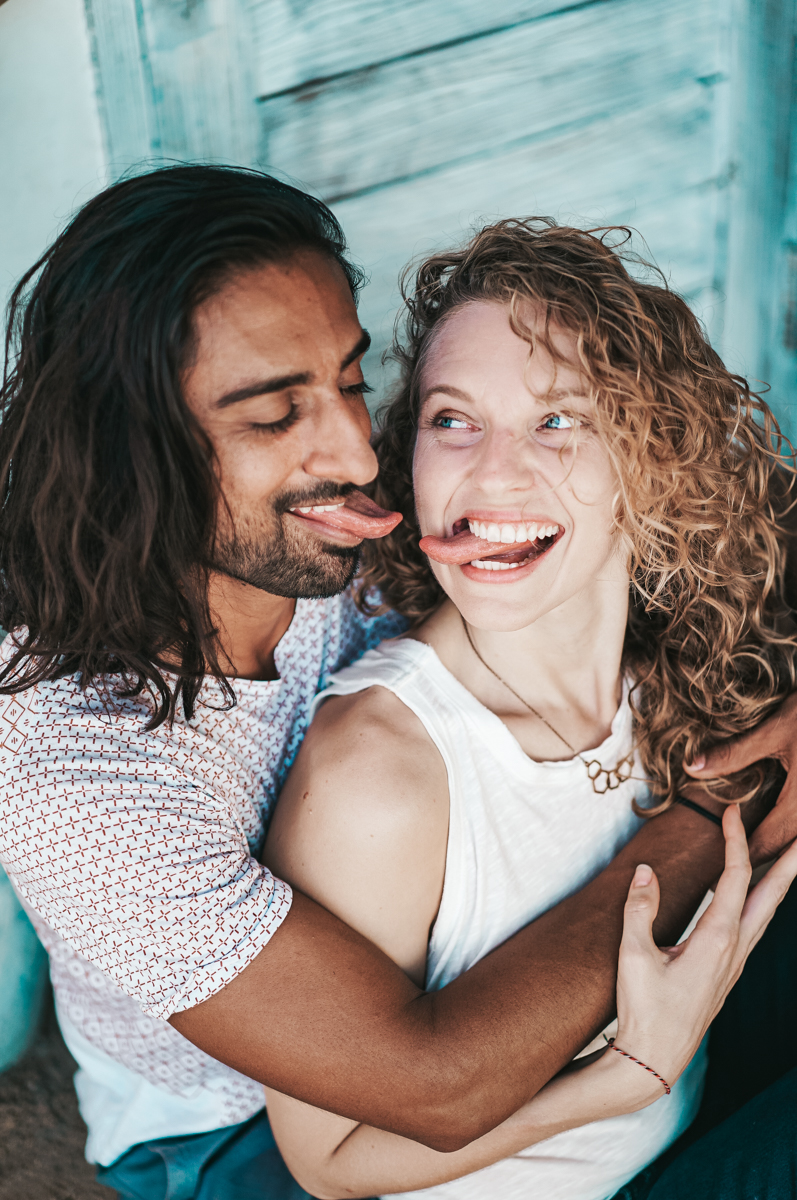 Your all-in-one dating guide to spark more fun, creativity, and connection on dates with your partner
This is a never-before-shared experience that I've only ever taught inside my private coaching containers and group programs, giving away my precious teachings around deepening the connection in your relationship, feeling more playful and creative together, and bringing the fun back into your partnership.
2 Month Payment Plan:
$167/mo